Beth Brown-Reinsel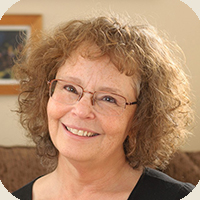 Beth Brown-Reinsel has been involved in many facets of the fiber arts industry.  Although Beth is a spinner, basket weaver, dyer, knitter, yarn shop and mail order business owner, author, and knitwear designer, teaching is her passion.

She has worked in production as well as in creating and teaching courses and workshops both locally and nationally. She developed and implemented the correspondence course, "Traditional Ganseys" for The Knitting Guild of America for 11 years.

Beth designs for yarn companies, magazines, and for her own pattern line. Her next book, on Scandinavian Knitting, will be published by Nomad Press.


Beth lives in Putney, Vermont.
Books ~ Beth Brown-Reinsel
Beth has authored the book Knitting Ganseys, published by Interweave Press. Her articles have appeared in Threads, Vogue Knitting, Shuttle, Spindle, and Dyepot, Cast On, Interweave Knits, and Knitters magazines.